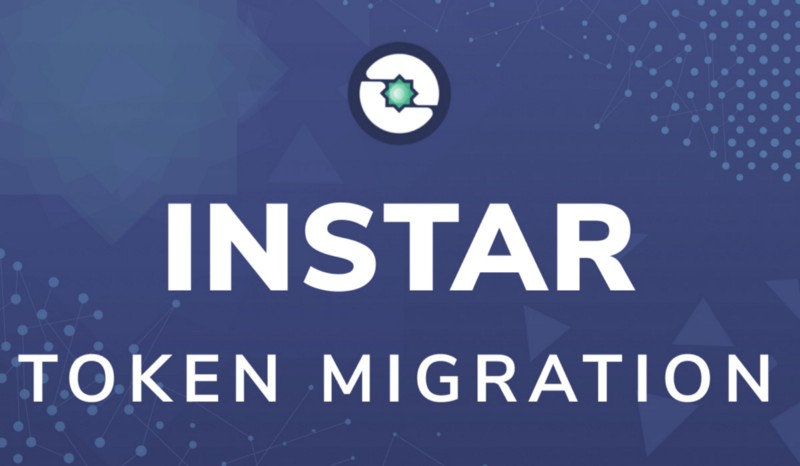 Today, we announce the official start date for token migration on July 1, 2019 along with the simple instructions on how to migrate from INSTAR ERC-20 tokens to the native INSTAR protocol token of the INSTAR Blockchain! NO INSTRUCTIONS WILL BE COMMUNICATED IN ANY OTHER CHANNEL BESIDES THIS MEDIUM POST. DO NOT FOLLOW ANY OTHER INSTRUCTIONS. WE WILL NEVER EMAIL INSTRUCTIONS OR COMMUNICATE THEM IN ANOTHER CHANNEL.
Dear Insights Network Community,
We are pleased to announce the official start date for the migration of the INSTAR ERC-20 token to the INSTAR Blockchain. The freeze date of the INSTAR ERC-20 token contract will begin on Monday July 1, 2019. In the meantime, make sure to move and store your INSTAR ERC-20 tokens in a wallet that can access MyEtherWallet.
ON July 1, 2019 AT 20:00 UTC THE ERC-20 CONTRACT WILL FREEZE AND YOU WILL NO LONGER BE ABLE TO TRANSFER INSTAR ERC-20 TOKENS. MAKE SURE YOUR TOKENS ARE STORED IN YOUR ERC-20 WALLET THAT CAN ACCESS MYETHERWALLET BEFORE JULY 1. STORING ON EXCHANGES IS NOT GUARANTEED TO CONVERT YOUR TOKENS AT THIS TIME. THE ONLY GUARANTEED METHOD FOR MIGRATION LIES IN THE INSTRUCTIONS BELOW:
How to Migrate Your INSTAR ERC-20 Tokens
Step 1: Generate a unique Keypair using this link: https://keypair-generator.insights.network/
Click Generate button > Save public key and private key safe and offline. You are responsible for you own private keys. If you migrate your tokens and lose your private key there is nothing we can do to help you.
Step 2: Go to myetherwallet.com and access the INSTAR Migration Contract which can be found at: https://vintage.myetherwallet.com/#contracts
Under Select Existing Contract, select InsightsMigrationToEOS:
Step 3: Under Read/Write Contract, there is a pulldown menu named "Select a function." Select "Register."
Step 4: Enter the public key you generated during Step 1 into the field, "eosPublicKey" > Then, click "Write" as seen below in the image:
Step 5: After clicking "Write", you will be asked to Authorize Transaction. Once you make the transaction, you're done! Save your transaction hash and make sure it was successful.
Step 6: WAIT! Starting after the ERC-20 INSTAR token contract freeze on July 1, each week, we will batch the transactions and release the tokens into the INSTAR Public Keys that are paired to your ERC-20 address containing your INSTAR tokens. Expect at least one week after pairing your Ethereum address to your INSTAR address for your tokens to be claimable.
Step 7: Download the Greymass Wallet from their Github: https://github.com/greymass/eos-voter This wallet will allow you to access your INSTAR tokens using your private key.
Step 8: Connect to the Insights Network INSTAR Blockchain on Greymass Wallet:
Step 10: Enter the Public Key that you created during Step 1 and hit lookup account. It may take up to 1 week after July 1 to be able to access your account.
Step 11: If an INSTAR account name was made for you, it will then appear in the drop down menu. Select your account name and hit "Select Account"
Step 12: Enter your private key and hit "Compare Keys" button. You will then be able to access your official INSTAR Tokens and have completed token migration!
Final Step: Check to see if your Ethereum address paired properly by clicking this link https://etherscan.io/address/0x2371c3764abf450c60a9985a74f8ce08a8fc7449#readContract and entering your Ethereum address into the field eosPublicKeys field.
Get ready for the INSTAR Blockchain Block Producer Election to be held within the next 3-6 months! Owning INSTAR tokens gives you voting rights and the block producers of our privacy preserving - data ownership blockchain will be voted in by the INSTAR token holders themselves!
We thank all of our community members for your die hard dedication to the Insights Network project. Over the next year, we will unveil some unbelievable breakthroughs for Internet Privacy and Consumer Data Ownership together!
To the next level,
Team Insights