Vote for your favorite Instars Community Competition finalist directly on www.instars.com to help us decide the winner and earn 10 INSTAR!
Dear Instars Community,
We received a lot of great creative competition submissions from the Instars Community and voting on www.instars.com is now live!
Each finalist will be rewarded based on the number of votes they receive from the Instars Community. Each voter will help us decide the winners and earn 10 INSTAR for participating!
The winners will be announced on 10/10/2020. VOTE NOW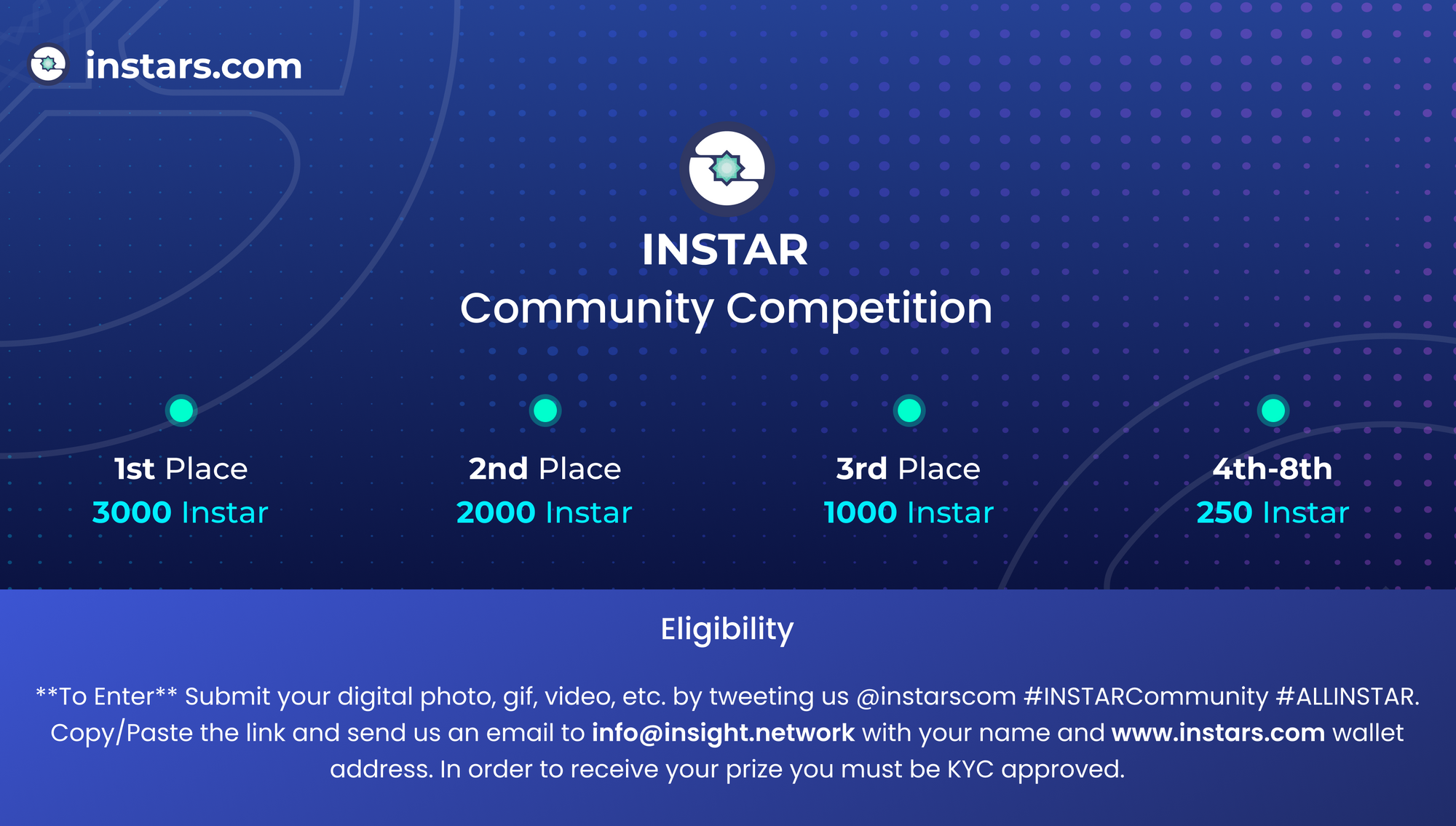 Thanks to everyone who participates and congrats to the 20 finalists!
To the next level,
Team Instars
Interested in creating your own blockchain powered surveys? Get started with Instars Survey Software for unlimited access and 3.23% apr.
Instars Survey Software
Say goodbye to monthly recurring survey software fees. Instars Survey Software delivers blockchain powered surveys with best in class private data, instant payments, and 3.23% APR. Stake 5,000 INSTAR for unlimited access!